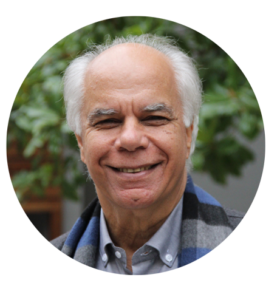 Pierre Réach's career comprises three distinct areas of activity:
Concert performer, internationally renowned teacher, and organiser
of artistic events building on a relentless desire to help and promote young talents
as well as french musicians.
Pierre Réach has given recitals and orchestral concerts in all the countries of Europe, as well as in Japan (Tokyo, Osaka, Kyoto), the United States, Israel, Russia (Moscow, Rostov, St Petersburg), China (which he visits four times a year), and South Korea, with orchestras such as L'Orchestre Philharmonique and National de Radio France, the NHK Symphony Orchestra in Tokyo, the Osaka Philharmonic Orchestra, the KBS Symphony Orchestra in Seoul, the Hallé Orchestra in Manchester, the Richmond Symphony in Virginia, I Pomeriggi Musicali in Milan, L'Orchestre Symphonique des Baléares, Banda Municipal in Barcelona, etc.
He has appeared at many festivals of recital and chamber music, playing with artists such as Gary Hoffman, Pierre Amoyal, Olivier Charlier, Gérard Caussé, Joan Martin-Royo, Christoph Henkel, Gérard Poulet, Sophie Koch, Michel Lethiec, Patrice Fontanarosa, Regis Pasquier, Bruno Pasquier, etc.
He has recorded several records and CDs for RCA, Cybelia, Ada, Vogue Classique, Saphir, Empire Master Sound, Calliope (works by Charles-Valentin Alkan, Bach, Mozart, Schubert, Beethoven, Olivier Messiaen, Jean Cras, Stravinsky, Mendelssohn, Mussorgsky, etc.).
Today, Pierre Réach is considered one of the finest interpreters of Bach's Goldberg Variations, and has an intimate relationship with this music. In the year 2000, he performed them some thirty times, all over the world, for the 250th anniversary of Bach's birth, and he continues to play them regularly every year. This work, which he never ceases to explore, represents for him the summit of writing for the keyboard, and constitutes the source of emotion and joy that is forever renewed. Several celebrated artists have listened to him play and advised him in this work, in the first place Alexis Weissenberg, who was one of the most famous exponents of this work and from whom Pierre Réach received advice for years.
In Israel, Pierre Réach met Arthur Rubinstein, who offered to come and hear him play regularly in Paris. The Master came to listen to him playing the Schumann Concerto for piano and orchestra at the Salle Pleyel, subsequently gave him many words of advice for many works of the repertoire, and Pierre Réach never ceases to pass on Rubinstein's unique and unforgettable art to his pupils.
He has rediscovered the French romantic composer Charles-Valentin Alkan, both in concert and on disc (RCA), and during 2013, which was the 200th anniversary of the composer's birth, Pierre Réach was invited to play his music in several countries.
Since winning first prize at the Olivier Messiaen International Competition in Royan in 1971, he has regularly played the music of this composer, in particular some of the Regards sur l'Enfant-Jésus, whose powerful pianistic language, combined with strong religious and mystical emotion, fascinates him.
In 2007 he received the Franz Liszt Prize at the Grottammare Festival (Italy) for his interpretations of the diabolical Liszt transcription of Berlioz's Symphonie Fantastique, and he has been invited to this festival every year since 2002. He was the first to perform this monumental work at the Berlioz festival in Côte-Saint-André at the invitation of conductor Serge Baudo.
In 2018, he was invited to China five times (Xiamen, Gulangyu, Shanghai Festival, Bailu Festival, Shenzhen Festival, Nanjing Festival).
In January 2019, after serving on the jury at the Thessaloniki International Competition (Greece), he was invited to give the New Year Recital at the French Consulate in New York, organised by the French-American Piano Society.
He is currently preparing the recording of Beethoven's 32 piano sonatas, which he will perform on several occasions during 2020.
Pierre Réach is currently:
Professor of piano and chamber music at the Catalonia College of Music in Barcelona (ESMUC), since 2001.
Professor Honoris Causa at the Shanghai Conservatory of Music (China) since 2005.
He was previously:
Professor at the Conservatoire à Rayonnement Régional de Paris (CRR), from 1987 to 2005.
Professor-Assistant in the class of Mrs Yvonne Loriod-Messiaen at the Conservatoire National Supérieur de Musique et de Danse, Paris (CNSMP), from 1978 to 1989.
Professor of piano at the Conservatoire à Rayonnement Régional, Strasbourg (CNR), from 1985 to 1987.
Pierre Réach has given numerous public masterclasses in China (Higher Conservatories of Shanghai, Shenzhen, Chengdu, Beijing, Xiamen, and Nanjing), in South Korea at Seoul University, in North America at the Yale School of Music, Hartford School of Music, Cleveland Institute of Music, in San José in California, the Winnipeg Conservatory in Canada, in Japan (Académie Internationale de musique française de Kyoto, where he was invited for the 5th consecutive time in March 2017, and has given masterclasses in Tokyo every year for the past 12 years, organised by the AndVision company), at Vilnius University in Lithuania, at the Vienna Conservatory in Austria, at the Blonay Academy in Switzerland, the Brescia and Teramo Academies (Italy), in Germany in Hanover, Berlin, etc.
He has trained many young pianists from several countries (in particular Japan and China), some of whom are now pursuing a solo career: Chenxi LI, Sheng LI, Yosuke Niino, Masaaki Yasuda, Megumi Toda, Natsuki Nishimoto, Jordi Humet, Adrian Blanco, etc.
In Shanghai he discovered the young Chinese pianist NiuNiu and immediately invited him to play at his festival in Hautes-Pyrénées.
Paulina Dumanaite, a student of his of Lithuanian origin, was singled out from the whole of Catalonia to play before pianist Lang-Lang during his masterclass in Barcelona.
Many young French pianists have been his students, such as Lise de la Salle, Selim Mazari, Pascal Gallet, Pascal Godart, Matthieu Cognet, etc.
He has served as a jury member in several international competitions such as Olivier Messiaen in Paris in 2000, Master of Monte Carlo in 2000, Shanghai in 2009, Rio de Janeiro in 2009, Pozzoli in Milan in 2006, Monza in 2010, and Badura-Skoda in 2010. He was invited as president of the jury of the Malta competition in February 2015, as member of the jury of the Thymis competition in Thessaloniki in January 2015 and January 2019, president of the jury of the international Pozzolino competition in Milan in November 2018,
the San José competition in California in 2006, 2008, 2012 and June 2015, the Istanbul international competition in 2015, and the Rosario competition in Wien (Austria) in 2017.
He has already been invited to the Scriabin International Competition in Gulangyu (China) in January 2020, and in May 2020 he will be a jury member at the Nanjing International Competition (China), once more at the Istanbul International Competition, and in September 2021 at the Pozzoli International Competition in Seregno near Milan.
Since his appointment in 2005 as Professor Honoris Causa of the Shanghai Conservatory, he has been travelling to China every year for concerts and masterclasses (Shanghai, Beijing, Shenzen, Xiamen, Chengdu).
In May 2019, he will be named 'Chinese Master of Classical Music' at a ceremony in Chengdu, organised by the Sichuan Government and the Chengdu Academy (China).
He gave a public masterclass in New York on January 25, 2019, organised by the French Consulate of New York at the Metropolitan Opera.
Everyone remembers the concert that Pierre Réach gave at the summit of the Pic du Midi, on the terrace of the observatory at an altitude of 2800 metres, for which the concert piano was transported by helicopter. The concert was broadcast by the French television channel TF1. It was the creation with his friend Christophe Baillet of the Piano festival in the Pyrenees which, a few years later, would become the Piano-Pic festival (www.piano-pic.fr) in Bagnères de Bigorre (Hautes-Pyrénées), and where, every summer during the second half of July, he invites artists of international reputation, including Dmitri Bashkirov, György Sebök, Paul Badura- Skoda, François René Duchâble, Jean-Marc Luisada, Bruno Rigutto, Jean-Bernard Pommier, Anne Queffelec, Michaël Levinas, Cyprien Katsaris, Boris Berman, Jean- Philippe Collard, Michel Dalberto, Adam Laloum, François-Fréderic Guy, Muza Rubackite, Gérard Claret, Denis Pascal, Gulsin Onay, Olivier Charlier, David Fray, Jean-Claude Pennetier, Gary Hoffman, Antonio Pompa-Baldi, Franck Braley, Pierre Amoyal, Patrice Fontanarosa, Mikhail Rudy, Michel Béroff, Ludmil Angelov, Marie- Joseph Jude, Bertrand Chamayou, Frank Braley, Abdel Rahman El Bacha, Etsuko Hirose, Joan Martin-Royo, Yvan Chiffoleau, Damien Ventula, Pierre Hantaï, the writer Jean-Yves Clément, the actor Alain Carré, the actor Pierre Douglas, etc.
Thus, to this day he has presented more than 300 concerts.
Together with this festival, he has also created the György Sebök International Academy, which he directs at the same place every summer, and where he welcomes young musicians from all over the world to perfect their skills with great masters.
As part of this festival, he has organised public tributes to Arthur Rubinstein, Alexis Weissenberg, and Claudio Arrau to pass on the musical heritage of these famous pianists to the young trainees.
He established the Paul Badura-Skoda International Competition, of which the first edition took place in Spain in Vila-seca in September 2010. Following this competition in 2011, and with the help of pianist Karst de Jong, he created the Vilaseca festival near Barcelona in Spain (www.vilasecamusicfestival.com), which has included recitals and masterclasses by artists such as Cyprien Katsaris, Peter Frankl, Josep Colom, Balazs Szokolay, Antonio Pompa-Baldi, Karst de Jong, Jean-Marc Luisada, Gulsin Onay, Chenxi Li, etc.
Through the presence of Paul Badura-Skoda and then Edith Fischer for several years, this festival has gained an exceptional atmosphere and attracted a large audience and a great number of trainees to the masterclasses.
From 2006 to 2009 Pierre Réach directed a series of concerts entitled 'A l'entorn del piano' in Palma de Mallorca (Spain).
He created the international competition 'Chopin à Bagnères', of which the first edition took place in July 2010 (the winner was Shaun Choo, the young pianist from Singapore).
With the support of Minister Alain Peyrefitte, he established the Printemps Musical de Provins in Seine-et-Marne, a festival that ran from 1996 to 2001. Great artists performed at this festival, such as Brigitte Engerer, the soprano Mitsuki Shiraï, Mikhaïl Rudy, Patrice Fontanarosa, François René Duchâble, jazz pianist Martial Solal, etc.
Since 2006, Pierre Réach has been a scientific consultant of the Franz Liszt festival in Grottammare, Italy.
He is the artistic director of the Piano Festival in Castelnaudary, which he set up in 2014 with his friend the great lawyer Alain Monod. In addition to concerts, each summer he hosts a working meeting with teachers and young musicians from the region.
Since September 2016, and now every year, he is the artistic director of the French classical music festival in Bailu near Chengdu (China). He invites the greatest French musicians, such as Olivier Charlier, Gérard Caussé, Laurent Korcia, Magali Leger, Michel Lethiec, Philip Bride, Pierre-Henri Xureeb, Yvan Chiffoleau, Dominique de Williencourt, etc.
He participated in the writing of the book dedicated to the French composer
Charles-Valentin Alkan, published by Editions Fayard under the supervision of Brigitte François-Sappey.
He took part in a television show about the pianist Lang-Lang on the French television channel A2.
International awards
After his studies at the CNSMP (normal curriculum and advanced training cycle under the supervision of Yvonne Lefébure, Yvonne Loriod, Jean Hubeau, Germaine Devèze, Marcel Beaufils), Pierre Réach achieved:
First prizes in piano, chamber music, and musical aesthetics from this Conservatory.
Five International Awards including:
First prize, Olivier MESSIAEN in Royan in 1971.

First prize, POZZOLI in Milan in 1971.

Second prize, Maria CANALS in Barcelona in 1974.

Second prize in JAEN, Spain in 1974.

Medal at the Arthur RUBINSTEIN competition in Israel in 1974.
Pierre Réach continued to perfect his skills from 1975 to 1982 with Maria Curcio in London, and he received regular advice from the Masters, Arthur Rubinstein, Alexis Weissenberg and Jean Fassina for several years.
Honours
In March 2015, Pierre Réach was appointed 'Chevalier dans l'Ordre des Arts et des Lettres' by the French Ministry of Culture.
In January 2005, he was appointed Professor Honoris Causa of the Shanghai Conservatory of Music (China).
Pierre Réach  is STEINWAY ARTIST since 1982.
His activities can be consulted on his website: www. pierre-reach.com